Single Player Draw Entry
Entering a single player draw to be randomly given a tee time and playing partners as a member could not be easier.
Find a draw competition either via the Competitions page of the members module or by navigating to a date via the Tee Sheet.
On finding a date which a draw competition is available, click on 'Enter Competition' to be entered.
Members must confirm they wish to enter the competition.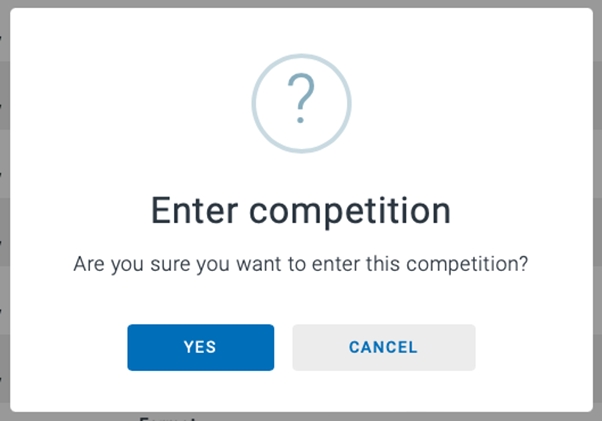 Clicking 'YES' enters the member and another message confirms their entry.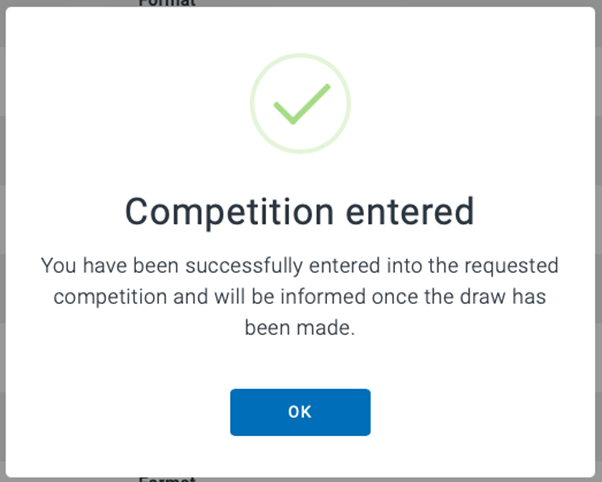 An email will be sent to the member confirming the entry.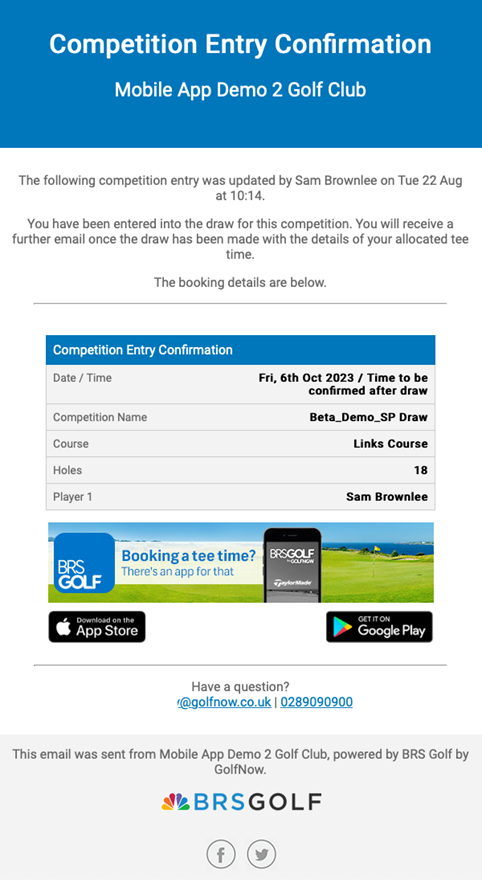 Members can manage their competition entry from the Tee Sheet for the date the competition takes place.

When the draw takes place, members will be sent an email confirming their tee time and playing partners.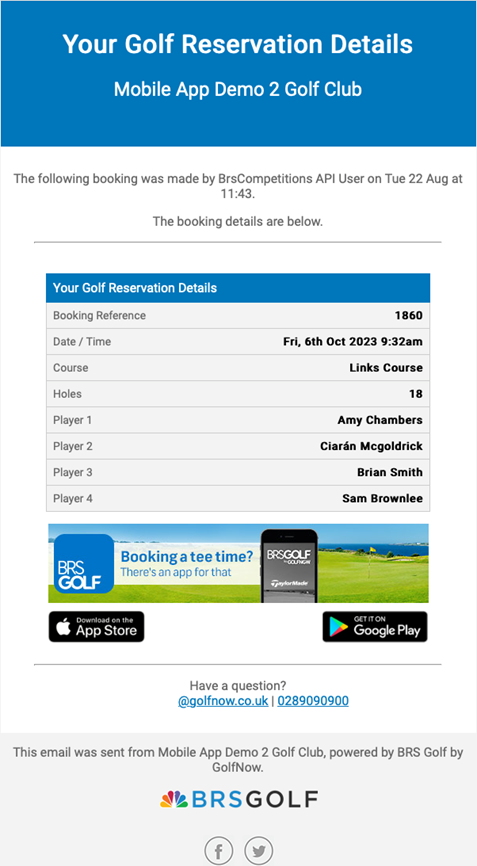 The members module will also update with the confirmed tee time and playing partners.

Note, any remaining playing slots at the time the draw takes place become available to be booked by other members. Tee times remain available based on the competition close rules (at tee time, 'x' hours and minutes before tee time or specified date and time).