If you wish to squeeze in a single tee time to your timesheet, you can use the new Squeeze Tee Times feature to easily add a new time to your timesheet. To enable this feature please view the link here.
This can be used for example when your tee sheet is full, or to add an extra time to create a five-ball.
With the Squeeze tee time feature enabled, click directly on the Squeeze Tee Time button.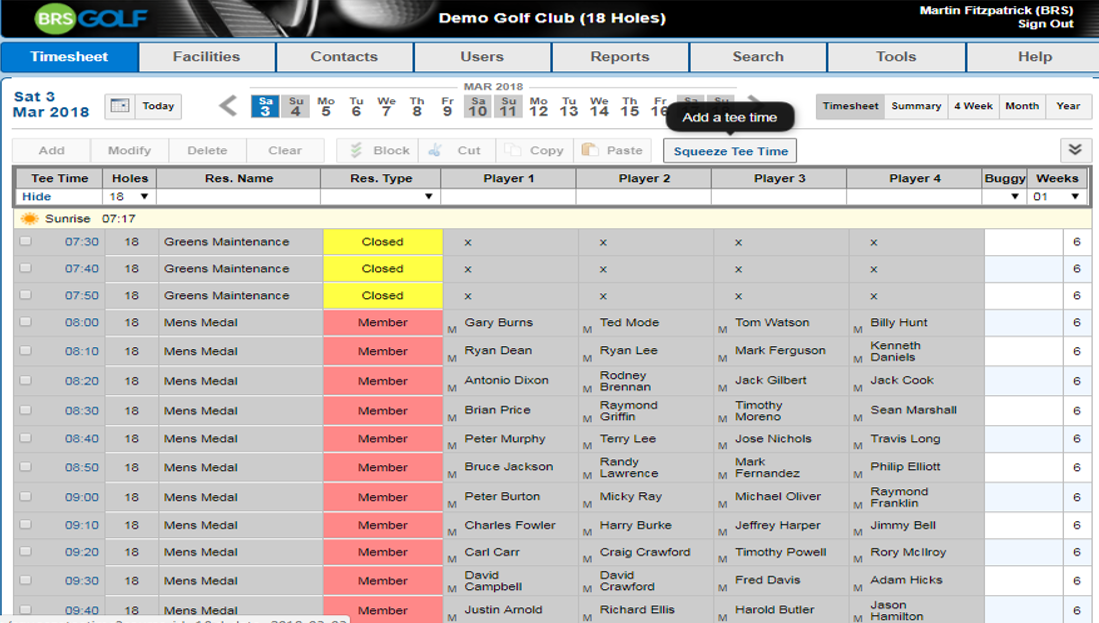 Enter the Tee Time in Hours and Minutes you are looking to add. For example to add a tee time between 08:20 and 08:30, I would add Tee Time: 08 Hrs 25 Min, and Click Add.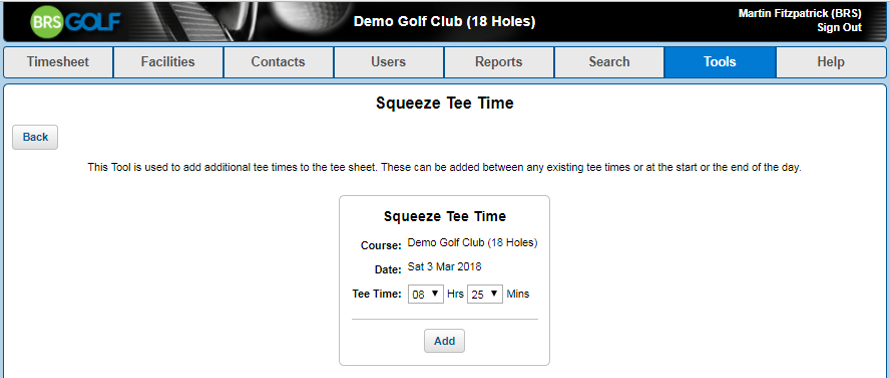 08:25 will now be visible on the timesheet (see below)
Depending on your requirements, you may need to link to your competition name or add a booking