Member Online Top Up
If your club has a merchant account / online payment feature setup members can top up their accounts online by going into their accounts and selecting "Top Up".
Quick Top Up
An admin top-up is carried out by going to:
1. "Users" >> "Purse Top Up"

2. On the popup window, "Select Member" by typing their name.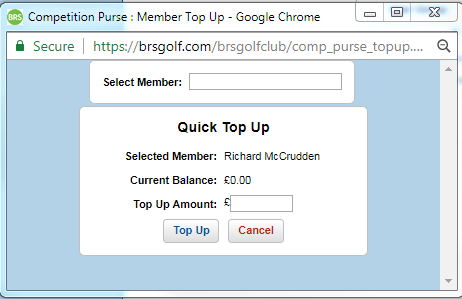 3. Selecting a member will display their current Competition Purse balance. In the Top Up Amount field, enter the amount to top up e.g. "20" and finally click "Top Up" to complete.