To link two bookings together follow the steps below:
1. Make sure both bookings use the same "Reservation Name". See below for a 27 hole Society booking in the Timesheet Summary view.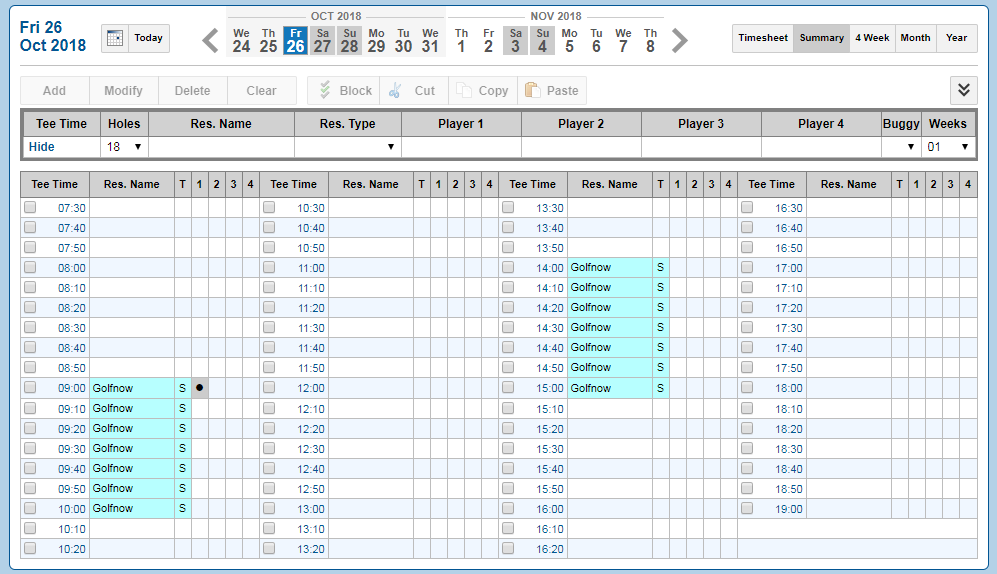 2. Enter all of the details for the booking into the details screen of the first tee time. Even any details for the afternoon booking. This allows you to keep all information and payments in the same place.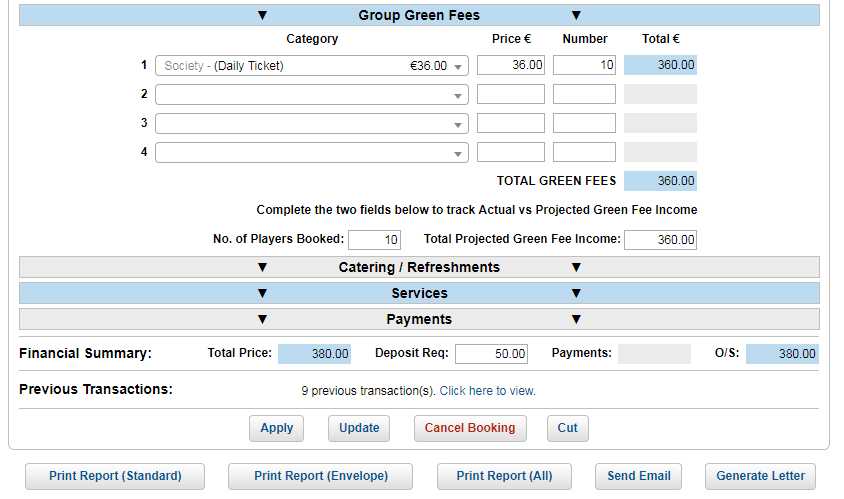 3. If you click "Send Email" from the first tee time, you will be brought to this screen. Select your email template.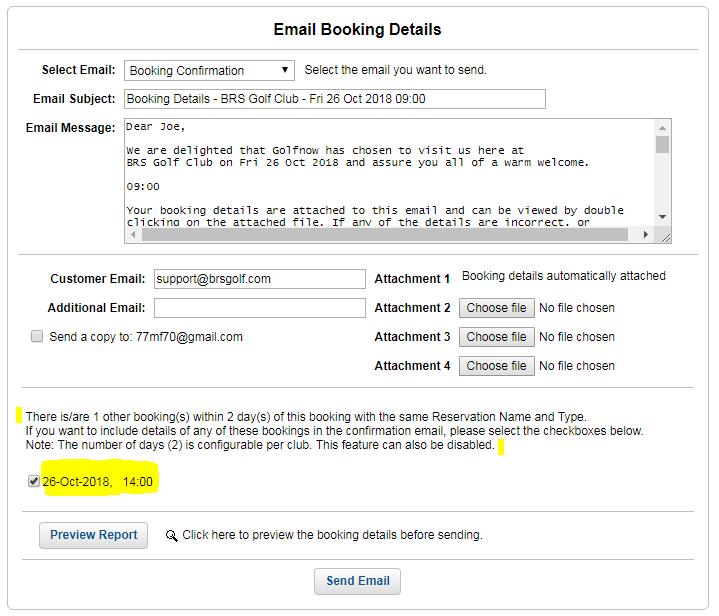 4. There will be a notification that there are one or more other booking(s) with the same Reservation Name and Type. To include details of additional bookings within this confirmation email, tick the box.
5. If you tick the box to include the afternoon tee time, and click "Preview Report" you will see that the second booking is included: