Go to Tools > BRS Payments > General Payment Requests
Clicking 'Create Payment Request' will take you to the following screen to create a general payment request. Complete the details as shown in the form below, and email the request to the recipients's email address.
Click on Send Payment Link to send the link immediately.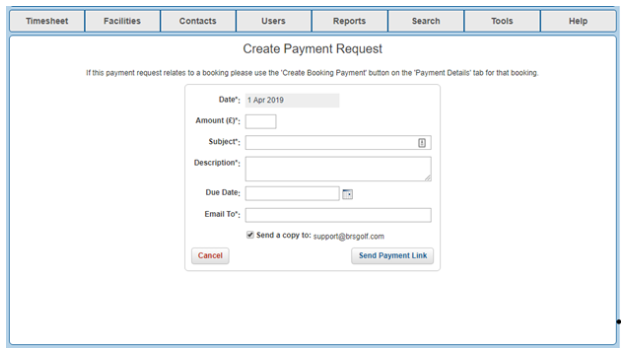 This can be used for taking payment for items such as membership fees, as per the example below.