New Features
"Message displayed to all members when they log in" will now display when set by any admin users.
Reservations types will now display with their designated colour. Previously all reservation types had defaulted to red.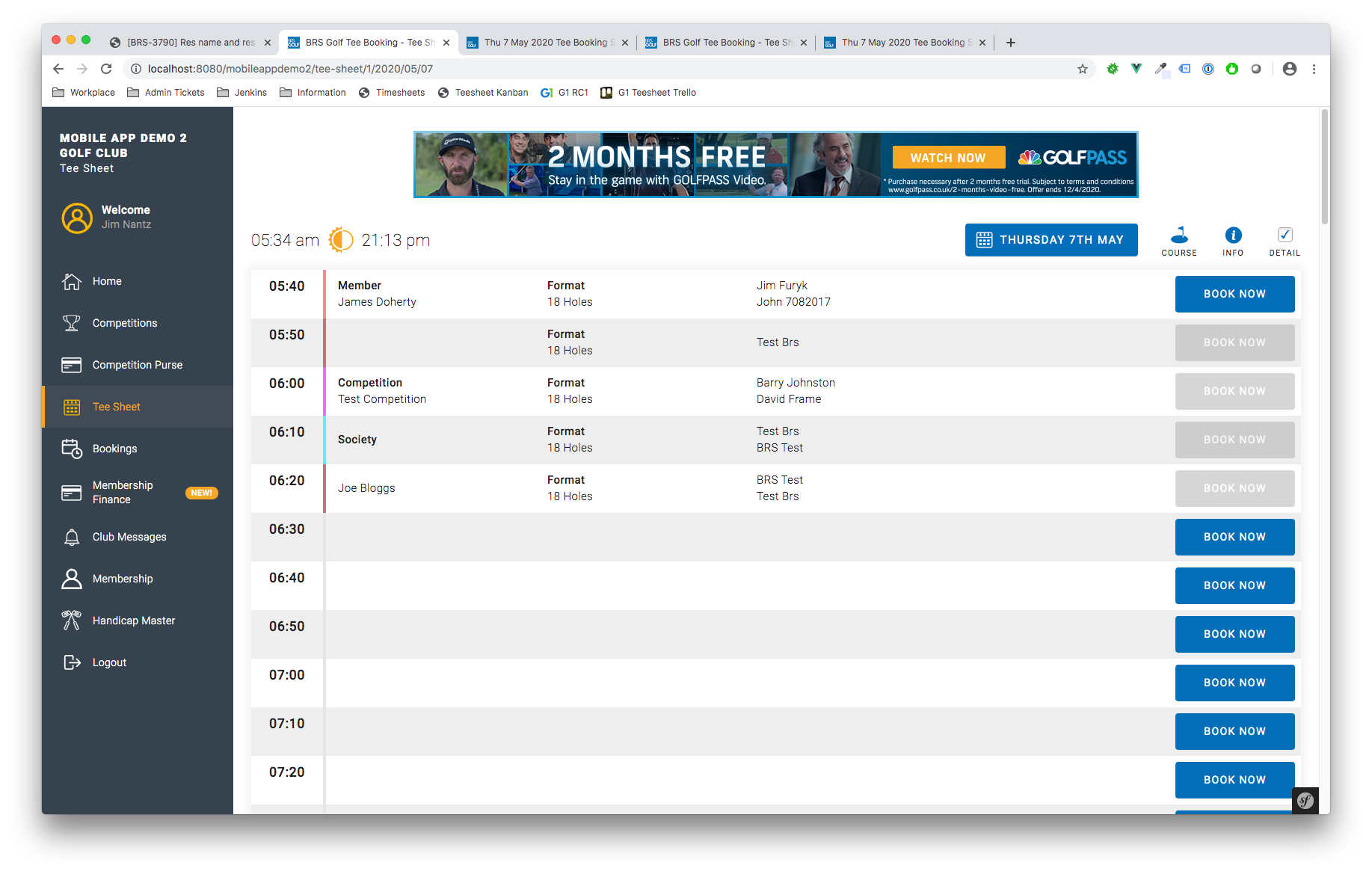 The system will now default to your last viewed course when you log in.
The amount of competitions listed to book has been increased to 50. This was previously set at 20.
Improvements
Fixed an issue which was preventing the notification icon from displaying when a new club message was created.