The Daily Dashboard is the new home screen that administrative BRS users will see upon logging in to their system. It replaces the previous home screen which contained some shortcuts to areas of BRS system.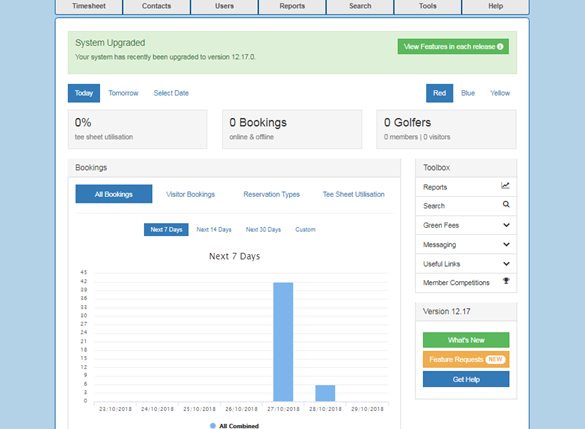 What does it do?
Tee Sheet Utilisation
The main function of the Dashboard is to give users an easy overview of booking information on their timesheet in the form of tee sheet utilisation, number of bookings and number of golfers. The data is displayed numerically at the top of the Dashboard, and visually in the bar chart below.
The utilisation figures can be filtered for a specific date, and the chart below can be viewed over a specific date range. This range is limited to 365 days either side of the current date.
Toolbox
In the right hand side of the image above, you will see an area titled 'Toolbox' which contains shortcuts to a number of different areas of your BRS system. The availability of these shortcuts will be determined by the features enabled on your system, e.g. the shortcut for Member Competitions will not display if a club does not have the Members Booking Module enabled.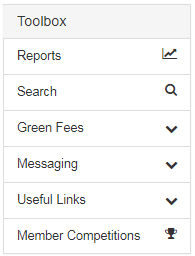 Access to these shortcuts will also be governed by User Group, and users will be logged out when trying to access an area of the system that they have no permissions to view.
System / Product Information
Just below the Toolbox is a small menu which has three options providing some system information.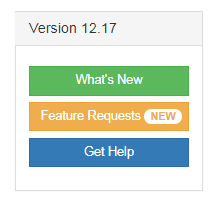 'What's New' will bring users to the Release Notes for the BRS system, each article will outline any new features / updates / improvements to the system
'Feature Requests' is a shortcut to our list of Product Ideas. This is a list of
How can I access the Dashboard again?
To view the dashboard again after navigating away from it, simply click the BRSGolf logo on the top left of your BRS system.
Can I switch off the dashboard?
The Daily Dashboard is controlled by a setting in Tools > System Configuration. Once you are in the System Configuration menu, locate the section titled 'Display Configuration' and then the setting titled 'Enable Daily Dashboard'. Untick the box on the right, then click 'Update' at the top of the System Configuration menu.