Updates
BRS Payments Refunds
For clubs who use BRS's own payment processing platform, BRS Payments, there is a new method of refunding a payment associated with a booking. Please note, if you are using our new, mobile responsive Visitor Booking Engine there is still a bit more work to be done to support this new refund option.
If you have online, or manual payments taken through the virtual terminal & pay-by-link functions, you can now refund these payments via the Booking Details page.

To access the Booking Details page, navigate to the Timesheet and view the relevant date. Go in to the Booking Details page by clicking on the actual time of the booking shown on the left side of the Timesheet. Then open up the Payments area of the Booking Details page to view any associated payments. Any payments which have been taken using the BRS Payments platform will have a Refund button beside the payment as shown below:
Confirm the amount of money to be refunded, enter a reason (this is mandatory) and then click Refund again to process this refund. It takes 5-10 working days for the funds to appear in the customer's account.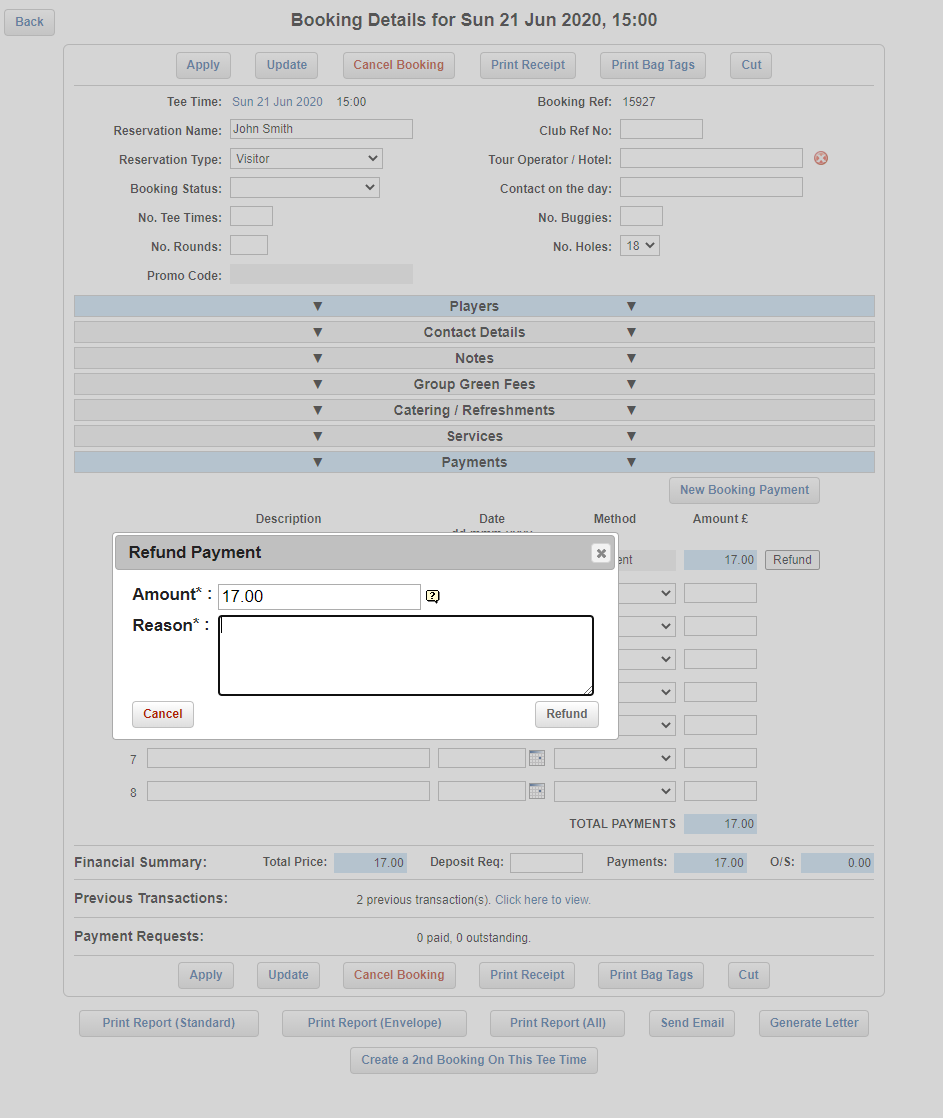 Member Competitions - 'Go Live' times
You will notice the below message on the system in the Member Competitions page. We have made significant improvements to our infrastructure over the past few months, which are helping our systems cope with the current unprecedented demand for online bookings. However, there are certain times of the day at which significant numbers of clubs release their competition bookings / casual times simultaneously. This can result in many thousands of golfers trying to book at the same time, which will inevitably result in slower system response times. Shifting competition & casual golf releases to times that are away from the hour or half hour can improve your members' booking experience.

Improvements
Continuing work on our new Flexible Membership module.

Fixed a small number of minor issues.