9 hole courses are set up automatically with a two hour playing time. To check the playing time settings for your system, please go to Tools > System Configuration > Playing Time.
If you want to make a one-off booking with an alternate back 9 time, to be earlier or later than usual, please follow the steps below.
From your Timesheet view, follow the steps below.
1. Tick the box beside the tee time you want to book (start time).
2. Tick the box (from the column of check boxes to the right) where you want to add an alternative back 9 time.
3. In the master row at the top of the page enter in the following details:
Reservation Name
Reservation Type
Player Names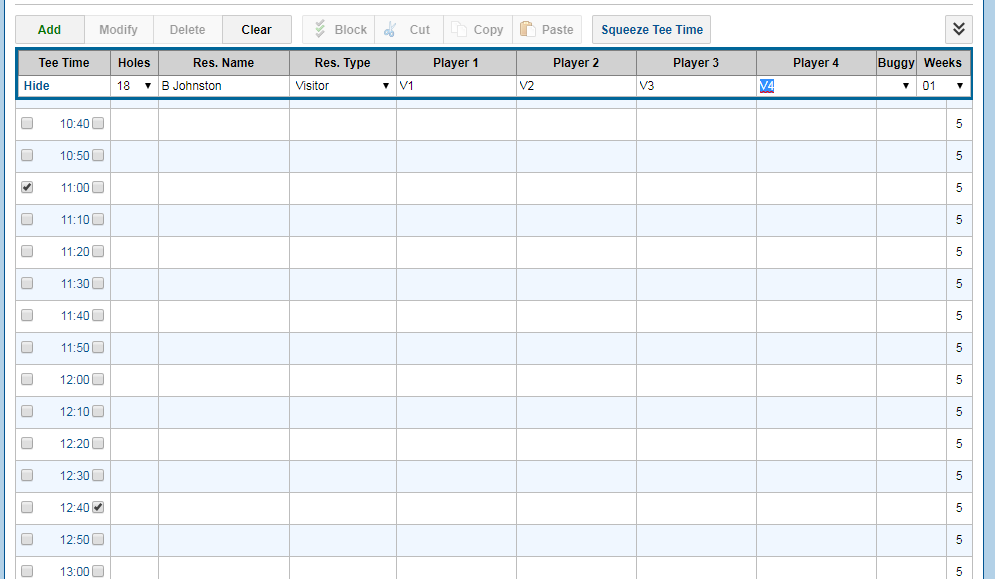 4. Click "Add".
5. To add further information to the booking click on the time of the tee time you booked to go into the Booking Details screen.