New Features
Default Reservation Type
It is now possible to set a Reservation Type that will be applied by default when a booking is added to the timesheet by an admin user. To set this, go to Tools > Reservation Types, then Edit or Add a Reservation Type you wish to be your Default. Tick the option titled 'Set as Default' and click 'Update' to save this.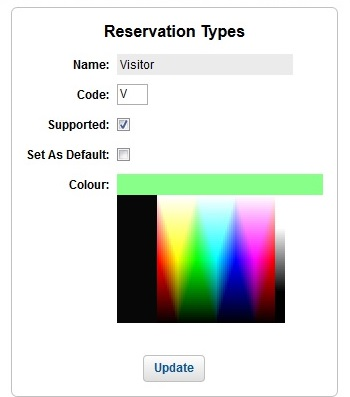 If a booking is now being added with no 'Reservation Type' selected, it will be automatically set to the default Reservation Type when the booking process is complete.
Improvements
Resolved an issue that was causing the navigation bar of BRS to disappear on mobile/tablet devices and on desktops with the browser window size decreased. This only affected systems that have 'Enable Daily Dashboard' set to yes.
Resolved an issue which affected emails being sent from bookings in the Facilities Module.