New Features
Countdown Timer & Automatic Refresh for Casual Golf
One of the most common requests we have received regarding the updated Members Module was to re-add the clock and 'refresh' button to the Member Module to make it easier for members to know when casual times were going live, and also book their desired time once the bookings went live.
Instead of a clock, we have implemented a more accurate countdown timer in a banner at the top of the timesheet, highlighted in the below image: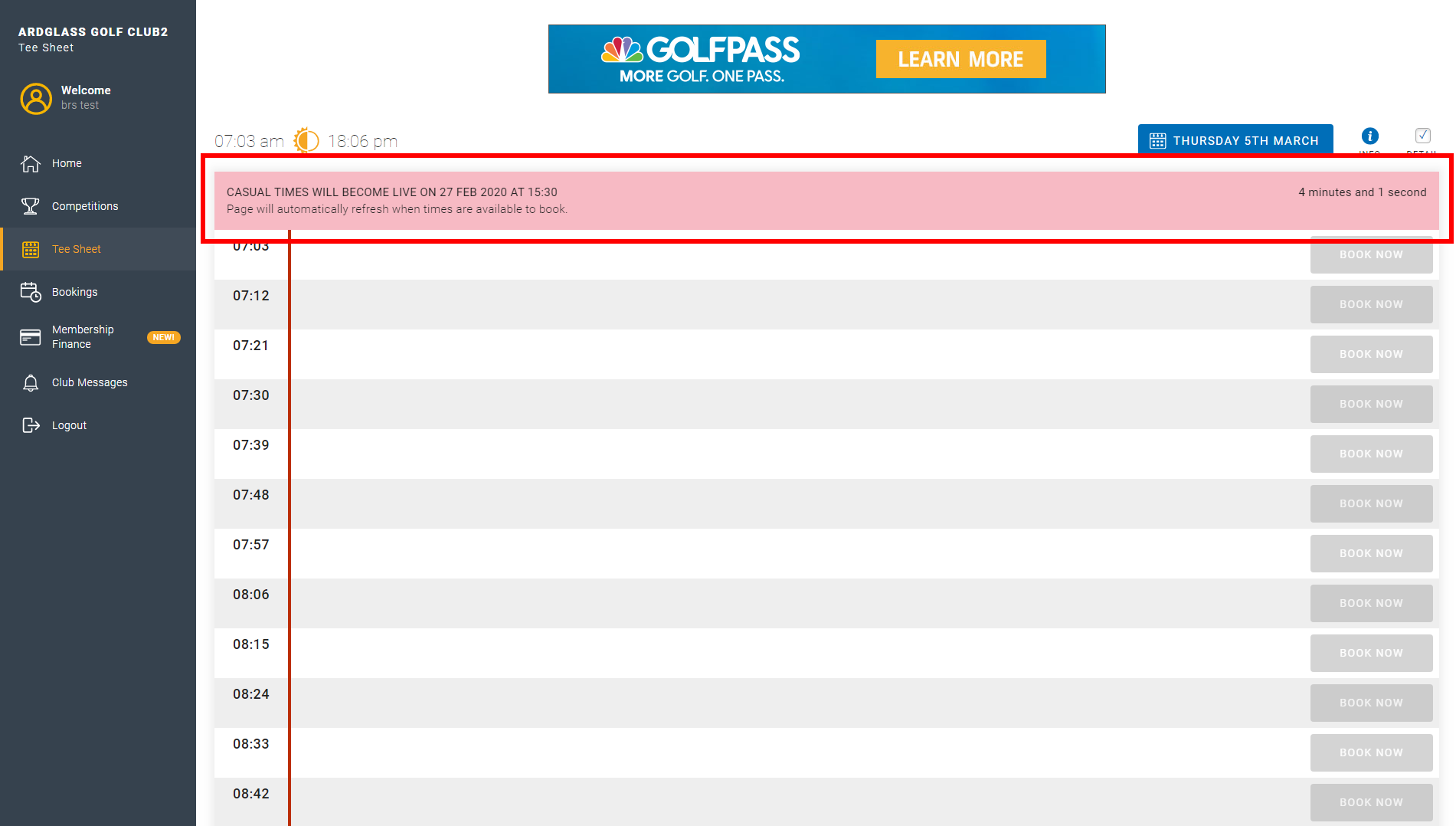 When the countdown timer reaches zero, the page will automatically refresh and members will be able to book. This automatic refresh brings the behaviour of casual golf times going live in line with that of competition golf releases, as well as the behaviour of the BRS App.
The countdown timer will also be more accurate than the previous clock, as it was possible that there could be slight disparities in the time being shown by different users.
Improvements
Competition Waiting List
It was brought to our attention that members could no longer see the names of other members on the competition waiting list, and could not see their own name if they were lower than 20th on the waiting list. We have resolved these issues, the waiting list now displays as shown below: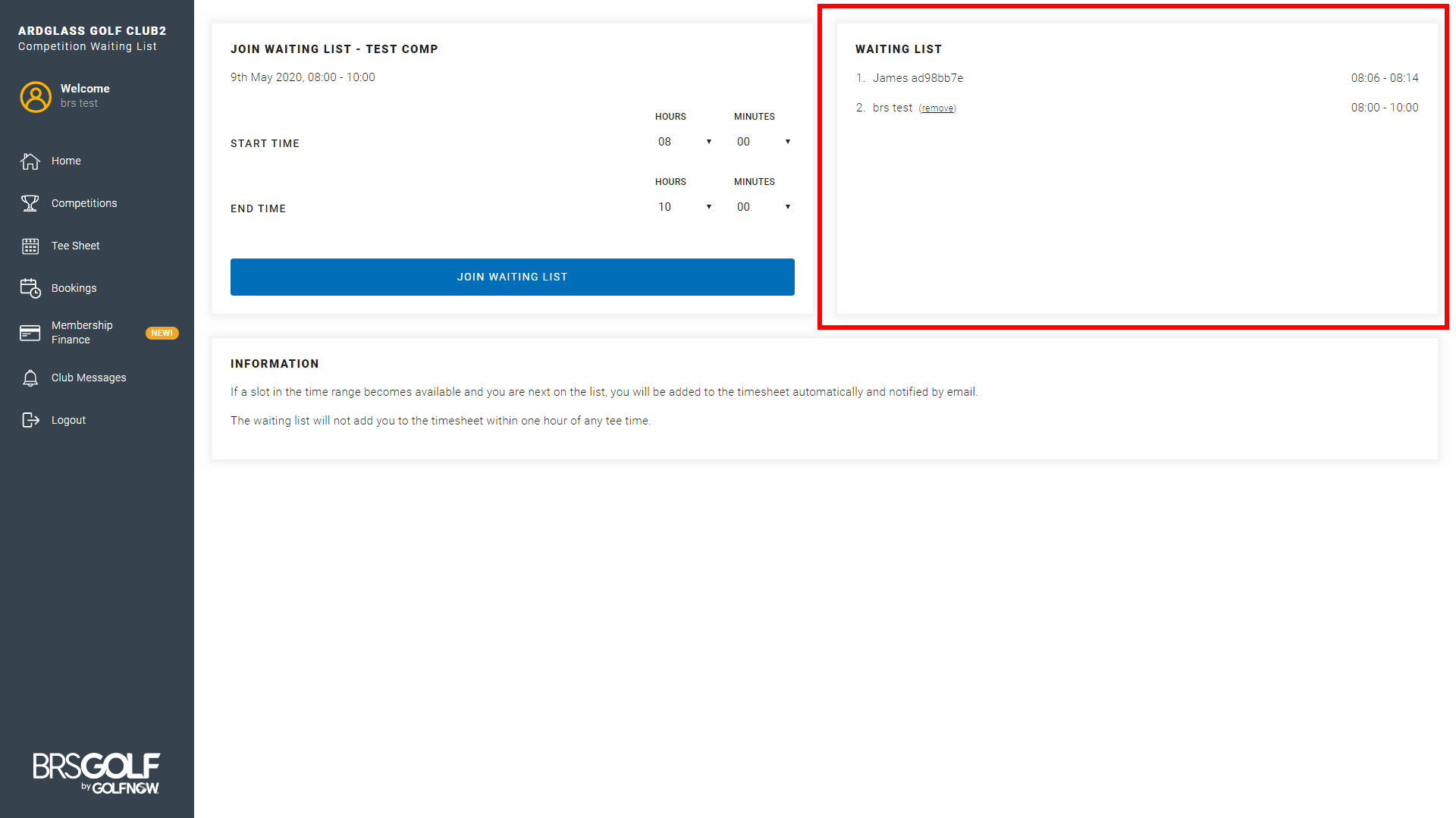 Tee Time Locking Issues
When a member clicks 'Book Now' on a tee time, that time 'locks' to the member for three minutes, preventing any other member from accessing the tee time. The tee time locking mechanism wasn't always working, this has now been resolved.