Updates
Payout Reporting
For clubs who use BRS' own Payments platform to handle online payments, we have added an additional 'Type' column to the Payouts report, as well as added the ability to sort the data by a particular column. To view Payout reports, navigate to Tools > Payouts. Click in the 'Gross Amount' column to view all of the transactions in that Payout.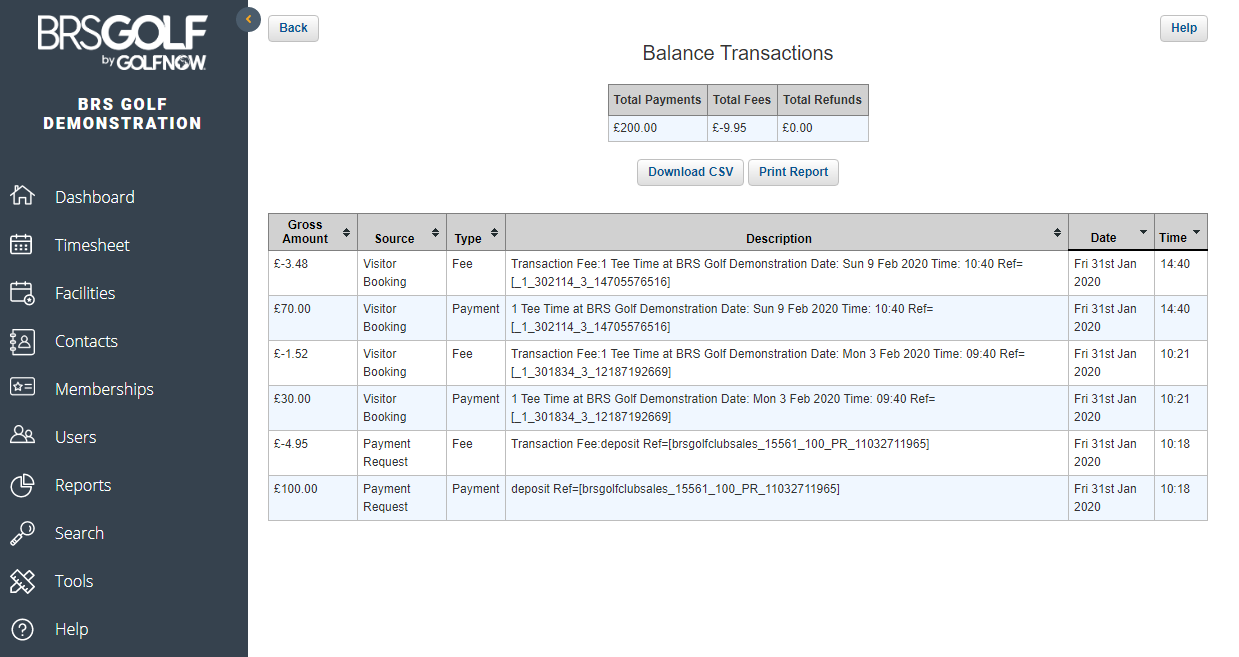 The 'Source' column details if the charge is from a visitor booking / competition purse top up / membership subscription payment etc. The 'Type' indicates whether the amount is a payment or processing fee. Clicking a column header will sort the data by that column.
Improvements
Resolved a couple of issues which could interfere with a visitor's ability to book through the new BRS Visitor Booking engine.
Fixed an issue with importing member data from Club Systems into BRS.