New Features
New Home-screen
Implemented a new modern interface which is clean, consistent & simple to navigate.
This new interface paths the way for new features, notably the new BRS Membership System.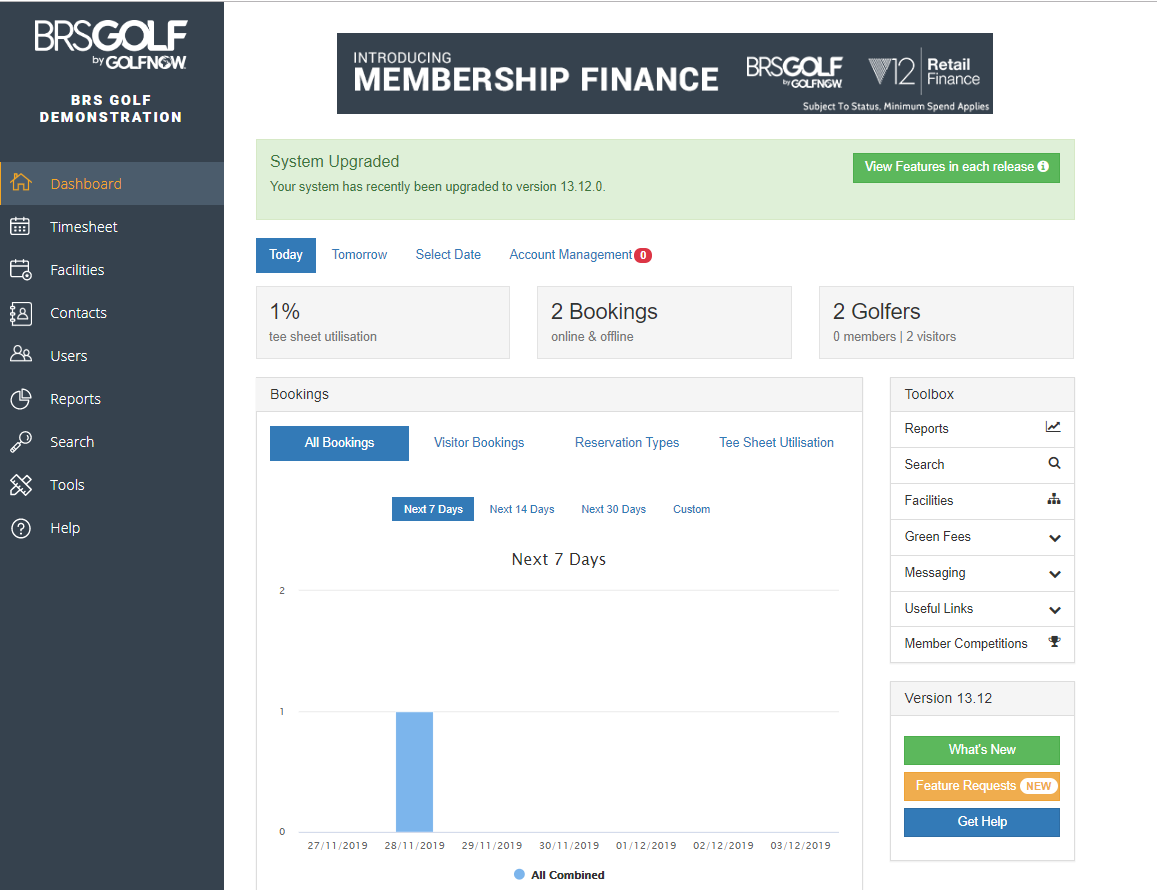 We have had some users report that they are having issues with the new menu taking up a significant portion of their screen, and have to scroll to view the right of the timesheet. These problems seem to be caused by an increased level of zoom in a user's browser. Holding 'Ctrl' on your keyboard and hitting the ' - ' key a few times to restore the zoom level to the default of 100% should resolve this.
Improvements
Fixed an issue which was causing a 500 error message to display when a new BRS payments account was created.
Implemented a new JWT based solution now that Mcrypt is now deprecated. This will benefit all clients who currently use a 3rd party to auto-login through their website.