The Green Fee Printer is used to print receipts and / or bag tags directly from the BRS system.
What make / model of Printer works with the BRS System?
Dymo 450 or Dymo 450 turbo. BRS Golf do not sell or supply a printer.
What labels are compatible with the Printer?
The system is compatible with the following label sizes however we recommend the label size
99012.
101mm x 54mm - Code: 99014
89mm x 36mm - Code: 99012
89mm x 24mm - Code: 99010
Where do we purchase the Printer / labels?
BRS do not supply the Printer or labels, they can be purchased in most high street computer shops or online.
What information do the labels print?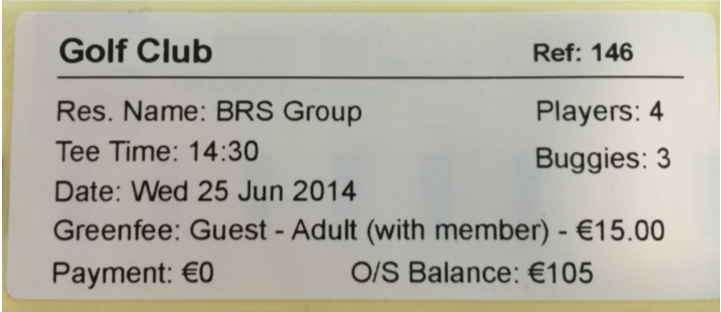 If you are interested in enabling this feature please contact the BRS Sales team: sales@brsgolf.com